Dr. Cynthia Bugher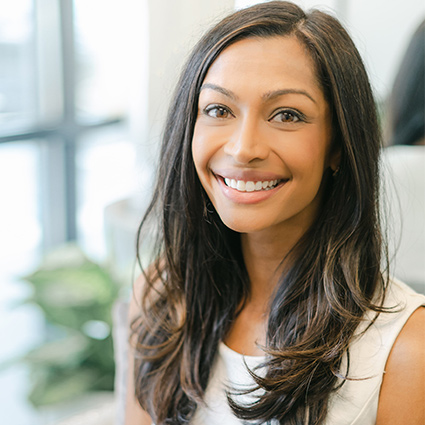 Dr. Cynthia Bugher believes strongly in listening to her patients concerns, finding the answers they've been searching for and developing a customized plan to help each patient reach their goals.
Dr. Bugher is the only practitioner in the Charleston area with dual degrees in Chiropractic and Nursing. Having been trained in both conventional and holistic medicine allows Dr. Bugher to take a multidisciplinary approach in evaluating and treating each of her patients. She is also the only licensed provider in the state of South Carolina in The Bloom Method, which is a cutting-edge Exercise & Rehab protocol for perinatal (preconception, prenatal, & postpartum) women. In addition to The Bloom Method, Dr. Bugher has taken a number of different perinatal rehab courses and tailors her rehab treatment to each woman's specific needs.
While practicing for many years in Denver, Colorado at a top sports & family clinic, Dr. Bugher gained extensive experience working with the prenatal/postpartum population. She is Webster Technique certified, which is the leading perinatal certification in the chiropractic profession. In addition, she has studied extensively under the ICPA (International Chiropractic Pediatric Association). The Webster Technique along with The Bloom Method allows women to experience reduced pain, improve labor outcomes and may help optimize baby positioning during pregnancy.
In addition to this, Dr. Bugher has completed her Certified Chiropractic Sports Physician (CCSP) training. She had the opportunity to complete this training through a program that was designed by the Medical Director of the U.S. Olympic Team. This experience has led her to provide effective rehab training to each of her patients. She has also completed training as a Level I & Level II RockTape practitioner, along with Instrument Assisted Soft Tissue Mobilization (IASTM, commonly referred to as Graston Technique). These are advanced soft tissue treatment protocols to help maximize results in decreasing discomfort, improving flexibility & strength.
Extensive Training and Qualifications
Dr. Bugher attended Palmer College of Chiropractic in Florida. During her time there, she completed a mission trip in Fiji, providing care to underserved populations for three weeks.
After graduating with her Doctor of Chiropractic degree, she decided to obtain a second degree as a Registered Nurse – the only in our area with this dual degree. Dr. Bugher also holds the following qualifications:
Level 1 and Level 2 certified in Rock Tape®
Certified in the Webster Technique
Chiropractic Sports Physician
Licensed in the Bloom Method
Dr. Bugher has also completed training in Instrument-Assisted Soft Tissue Mobilization and RockBlades®. She has studied extensively with the International Chiropractic Pediatric Association (ICPA).
EXPLORE OUR SERVICES
Providing You With Genuine Care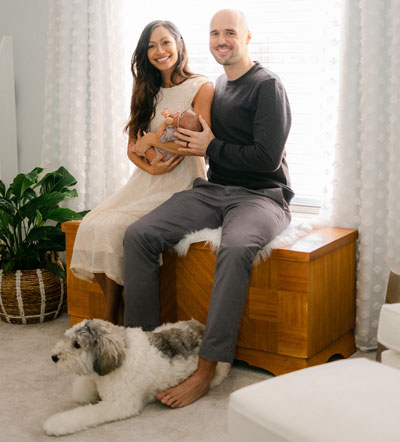 Though Dr. Bugher grew up in a conventional medical family, her mother always set an example of holistic health. Her mom's health-conscious approach combined with her father's background as a Medical Doctor helped shape her multidisciplinary approach to healthcare. Dr. Bugher believes that medications and surgery are necessary in some cases but when possible, it's best to provide conservative management before resorting to more invasive measures.
When Dr. Bugher isn't helping patients at Bloom. Wellness for Women, she's probably exploring our city with her husband Brad, who she has known for over 20 years. They were married in the heart of downtown Charleston in 2019. Brad also works in the healthcare field, specializing in anesthesia. They are thrilled to have welcomed their beautiful daughter into the family in December of 2020. When possible, The Bughers love adventuring to new places in order to experience different cultures and unique cuisines. While in their own city, they can be found riding bikes or walking their dog, Ziggy, along our beautiful beaches and parks.
Call Now
Contact Bloom. Wellness for Women today!
---
Dr. Cynthia Bugher | (843) 990-3181