Functional Medicine at Bloom. Wellness for Women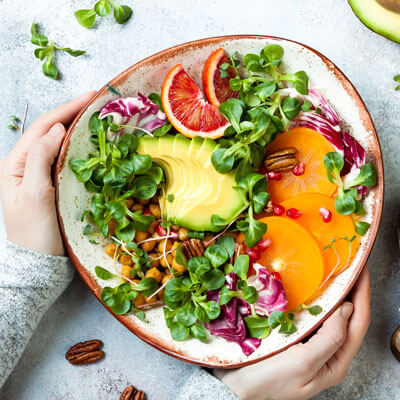 Would you like to optimize your health? Are you not feeling your best and don't understand why? Functional medicine at Bloom. Wellness for Women may be the ideal solution for you. We help you find the cause of your symptoms instead of masking them. If you want to feel your best, it has to start from the inside out.
Combining Conventional and Holistic Medicine
Functional Medicine utilizes the latest research findings on supplements, diet, and other natural tools for restoring balance in the body's primary physiological processes. It is a branch of medicine that combines a conventional and holistic approach in order to identify the root cause of disease. After completing a thorough patient history and diagnostic evaluation, Dr. Bugher will prescribe changes to your nutrition and dietary needs, recommend supplements, and design lifestyle modifications which align with your health goals.
Testing Is Available
We can use a wide range of diagnostic tools, including laboratory testing, for a thorough analysis and assessment. In addition to your medical history, we will look at any tests you've had completed from pervious doctors. According to your health goals, additional testing will be ordered and assessed to determine the root cause of why you may be experiencing your symptoms. Based on the results, we will create your customized program.
Common Conditions in Functional Medicine
Whether you are interested in making major changes to your health or simply desire general wellness support to optimize your health, we can help.
Common conditions we help with include:
Hormone Balancing
Natural Fertility Treatments
Gut Health / Leaky Gut Syndrome
Chronic Fatigue
Skin Conditions
Detoxification
Weight Loss
Stress Reduction
Thyroid Problems
Digestive Issues
Blood Sugar Imbalances
Stubborn Belly Fat
Brain Fog
Elevated Cholesterol
If you are having trouble getting pregnant and want to try a natural approach to fertility, we can perform hormone testing, get you on the right diet and supply you with the proper supplements.
If you're already pregnant, we can assist in managing your blood sugar and general nutrition. We can ensure you get the vitamins and minerals you need and get you a high-quality prenatal vitamin.
Moms who are postpartum are also seeking nutritional guidance. Dr. Bugher is a Bloom Method practitioner and can help you feel healthy and strong again.
Get Started Today
Learn more about how you can benefit from functional medicine Mount Pleasant. Contact our office today to schedule your consultation!
CONTACT US
---
Functional Medicine Mount Pleasant SC | (843) 990-3181